81 year old Lodhi Garden – Happy Birthday
My Memories at the 81 year old Lodhi Garden
Once declared by Time Magazine as the Best Urban Oasis of Asia, Lodhi Garden is a public park in New Delhi. Generously sprinkled with tombs and trees, it is frequented by top politicians, bureaucrats, businessmen, diplomats and other Very Important People (VIPs) 'which we have plenty in Delhi'. It is also a refuge for lovelorn couples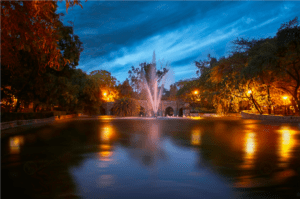 I have many memories when i think of Lodhi Garden .. Bustling with fitness activities as early as 5 AM, Lodhi Garden is one of the most well maintained and picturesque parks in the city however most people tend to overlook its rich historical setting. This vast garden houses numerous tombs and monuments that hold an important place in Delhi's heritage. Walking towards the lake, you'll approach a bridge called Athpula which is definitely worth checking out and so with so much to take in, this place is surely a treasure trove of sorts. Head on over for a treasure filled afternoon picnic!
I remember shooting some commercial projects in backdrop of the garden, clicking fun family pictures, spending winter afternoons with my family & friends playing cricket, climbing trees, running after kids , or just soaking the sun or trying to teach my daughter how to climb a tree which i am yet to get success. Seriously .. hahahaa
I always suggest young and aspirant photographers to shoot on the streets and public gardens like Lodhi to get their skills polished. But do remember not to violate the privacy and respect the people's space. When i have shot the cover image of this blog i had to make sure i get a lovers free frame.. hahaha. you too go a head and try one.
Filming My lil SON 
Once we even followed our son when he went on a school picnic with his class, he was in his First standard i think..  We were so curious to watch him play with his friends followed him to Lodhi garden and we have filmed him from behind the trees with out him knowing of our presence, but of course with the permission of his class teacher .. hahaha. that was lot of fun.
Lovers are dreamy, foolish people
Sometimes it's lil embarrassing to see the young couples in their lost worlds under every shade, bush, corner etc of the gardens. Lovers are dreaming fools.  The lovers are those who blindly fall in love with people who do not belong to their caste. Sometimes, even their religions are different. Occasionally, their families speak different languages and cook different cuisines at home. The lovers forget, momentarily, that they have the aspirations of their parents and the legacies of their families to preserve. They carry on with their romance. They continue seeking dark corners in secret gardens to knit the dreams of a future in which they fancy to live the rest of their lives together. Oh yes, lovers are dreamy, foolish people. But at the end of the day Love is what this world needs in this turbulent times. That's why we call 'LOVE IS BLIND'
No matter what this 90 acre beautiful garden is home to many species of birds , trees , plants, flowers is my favourite place. So guys, Please go a head and share your memories / experiences of Lodhi Garden.